Stained Glass Artist Gallery
3D Stained Glass Designs & Portraits r by the artist Stephanie Coffin.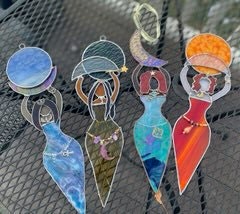 Goddess Dolls - Series 1. This is a set of stained glass Goddess Suncatchers. Each doll depicts a planet or emotion.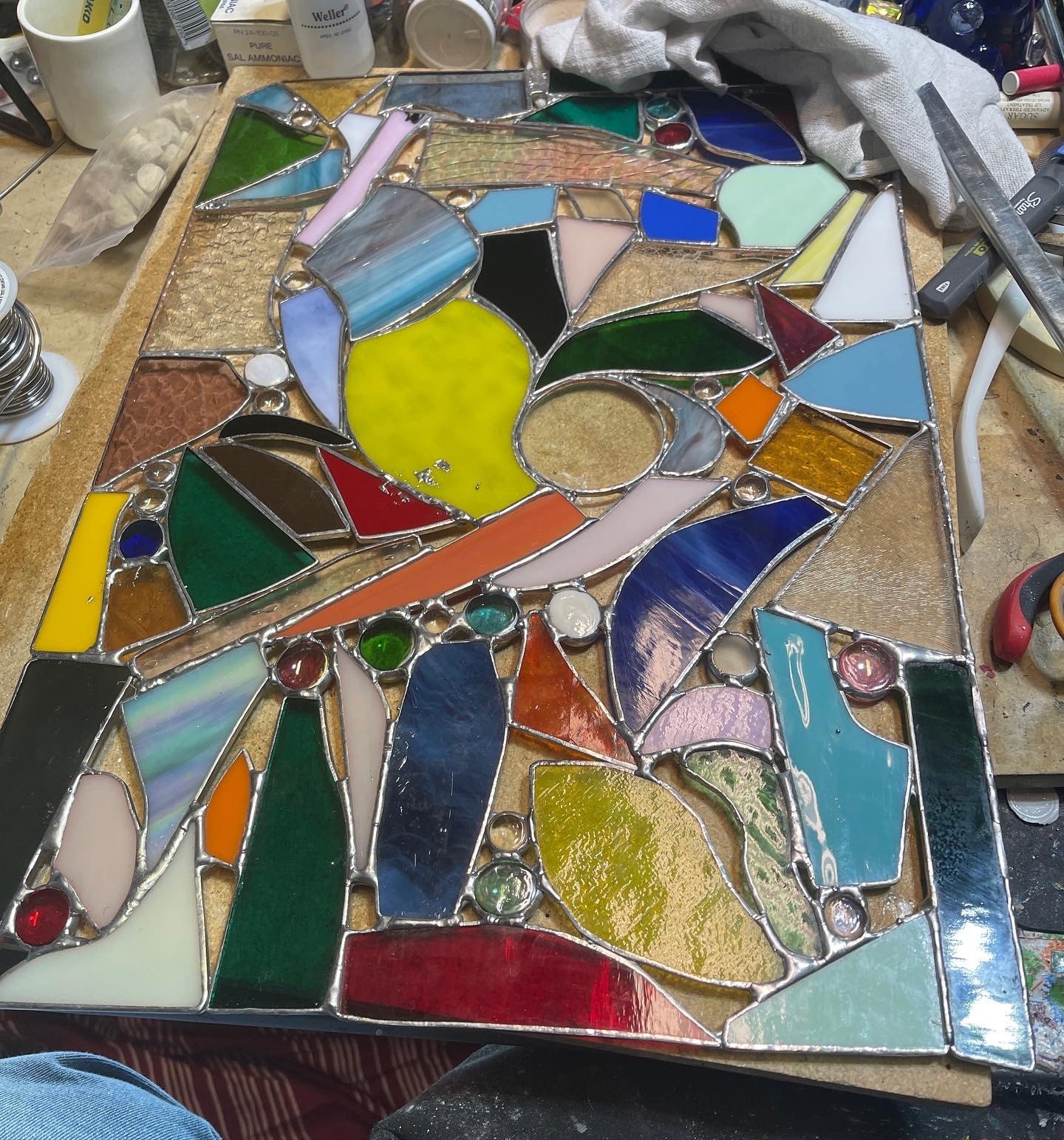 Tester Panel. This is a panel testing different SG Techniques. It is hung outdoors and exposed to various weather patterns over time. The goal is to study and determine what causes the glass pieces to break.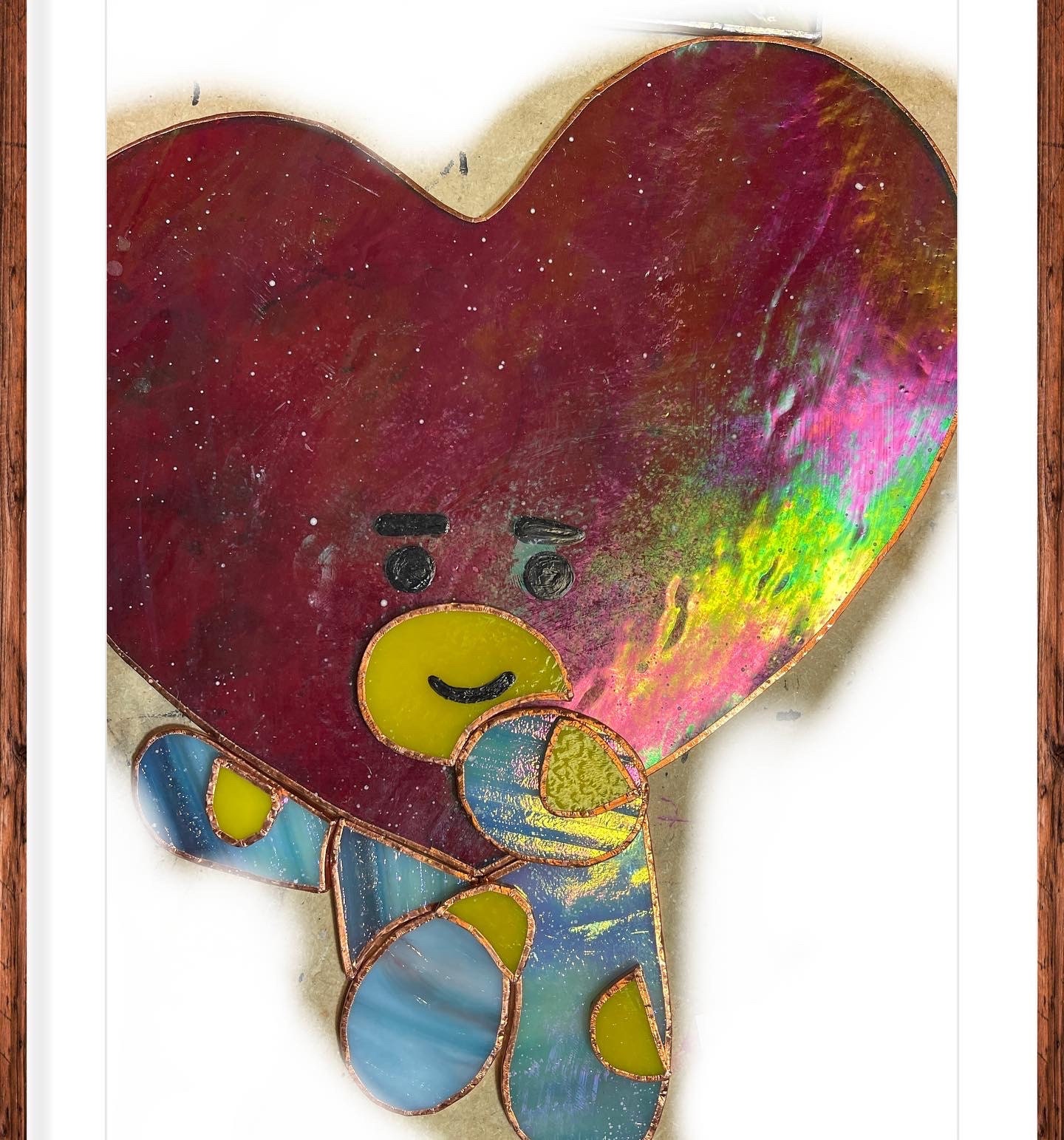 BTS inspired suncatcher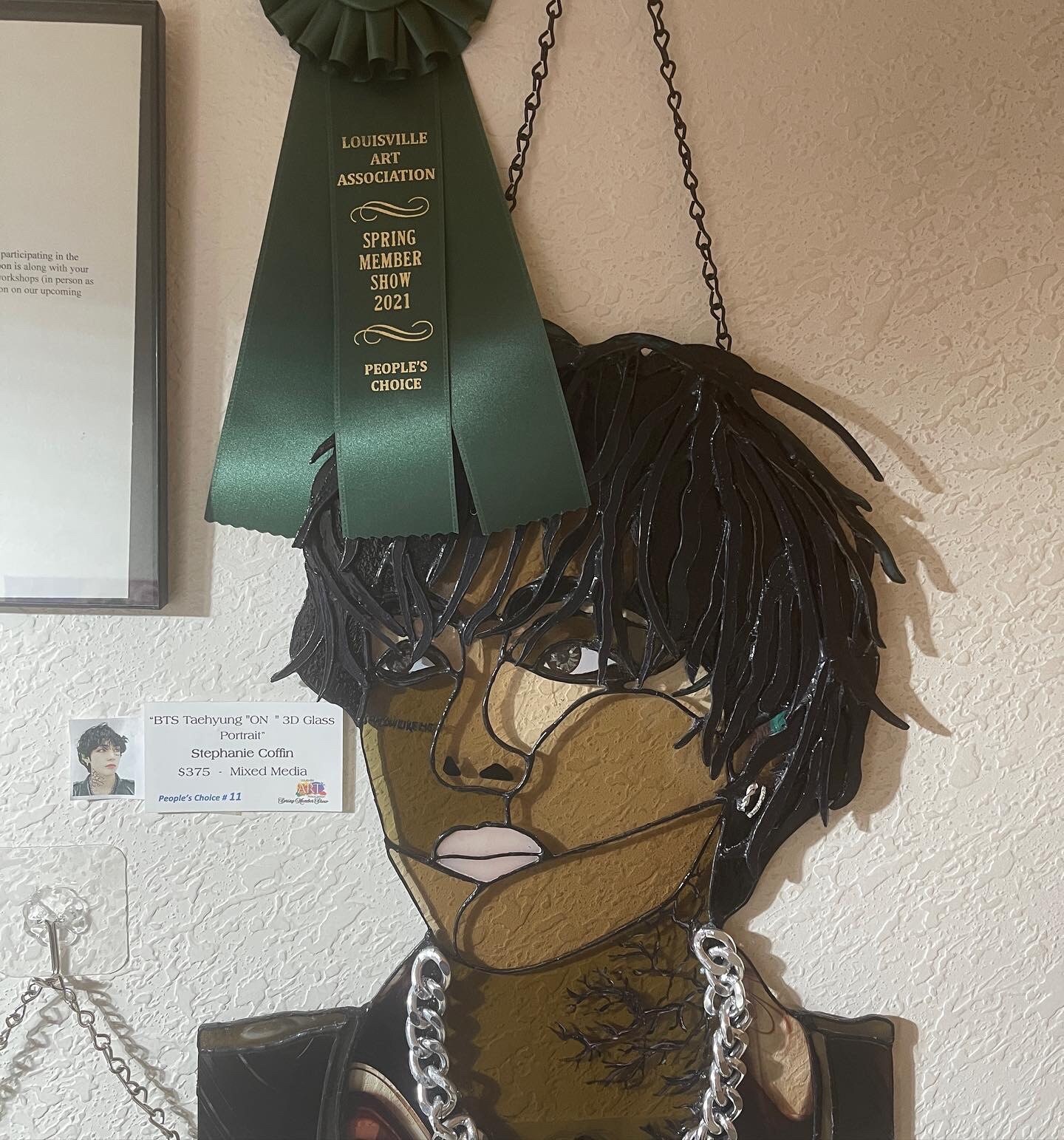 BTS V - from the music video ON Won the 2021 Peoples Choice Award, Louisville Art Association Spring 2021.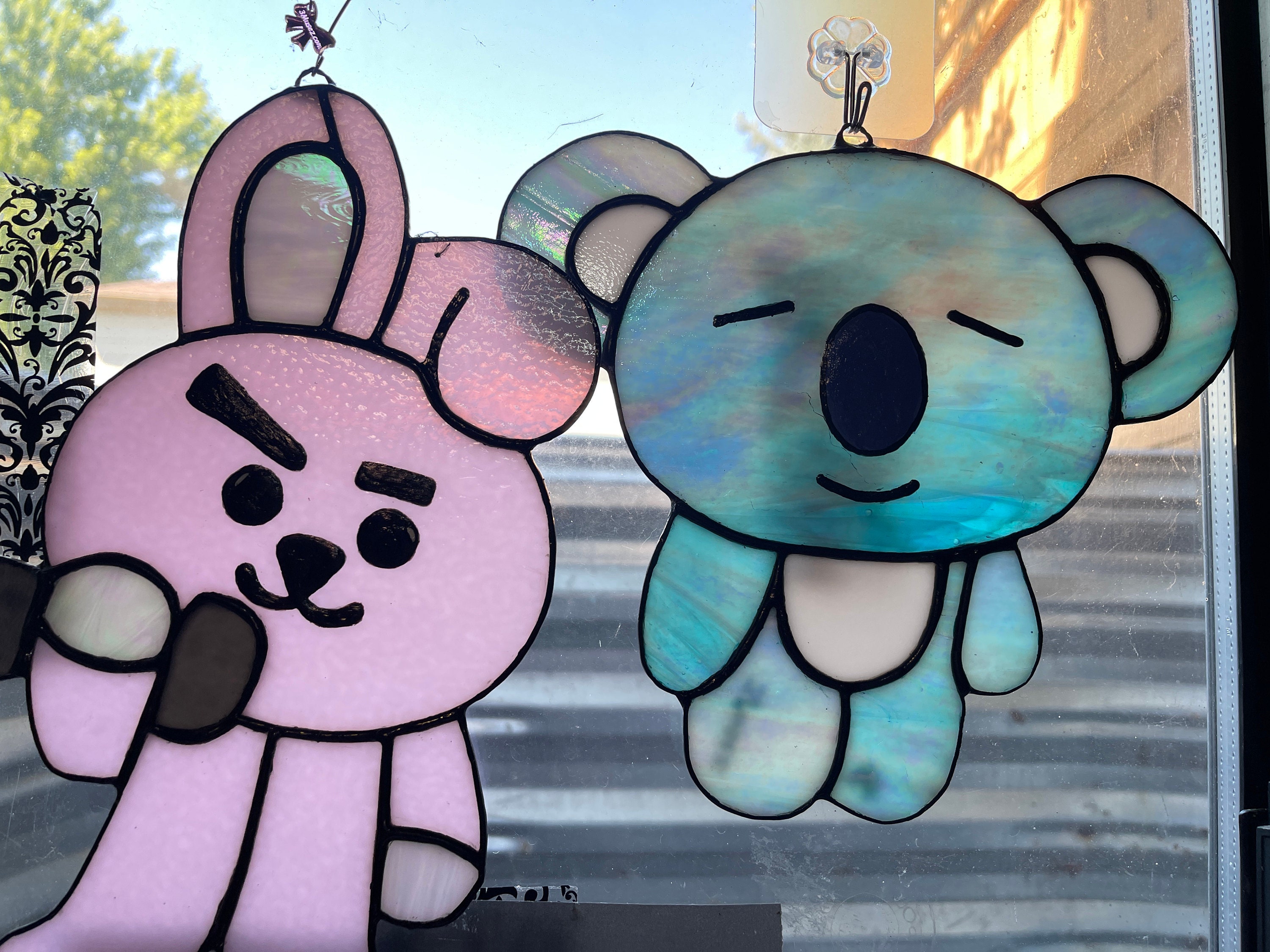 BTS Inspired Suncatchers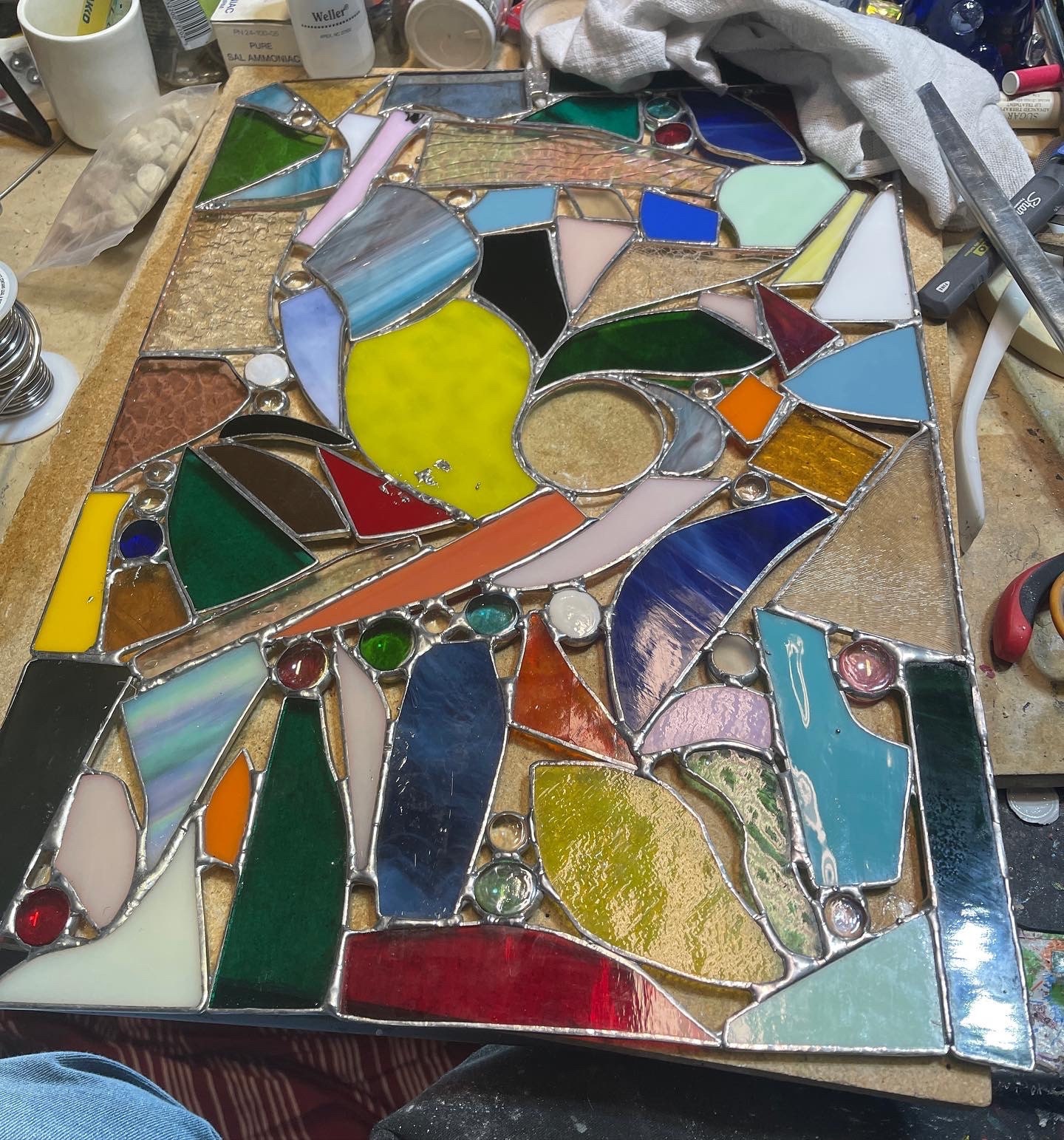 Obelisk Panel Tester #1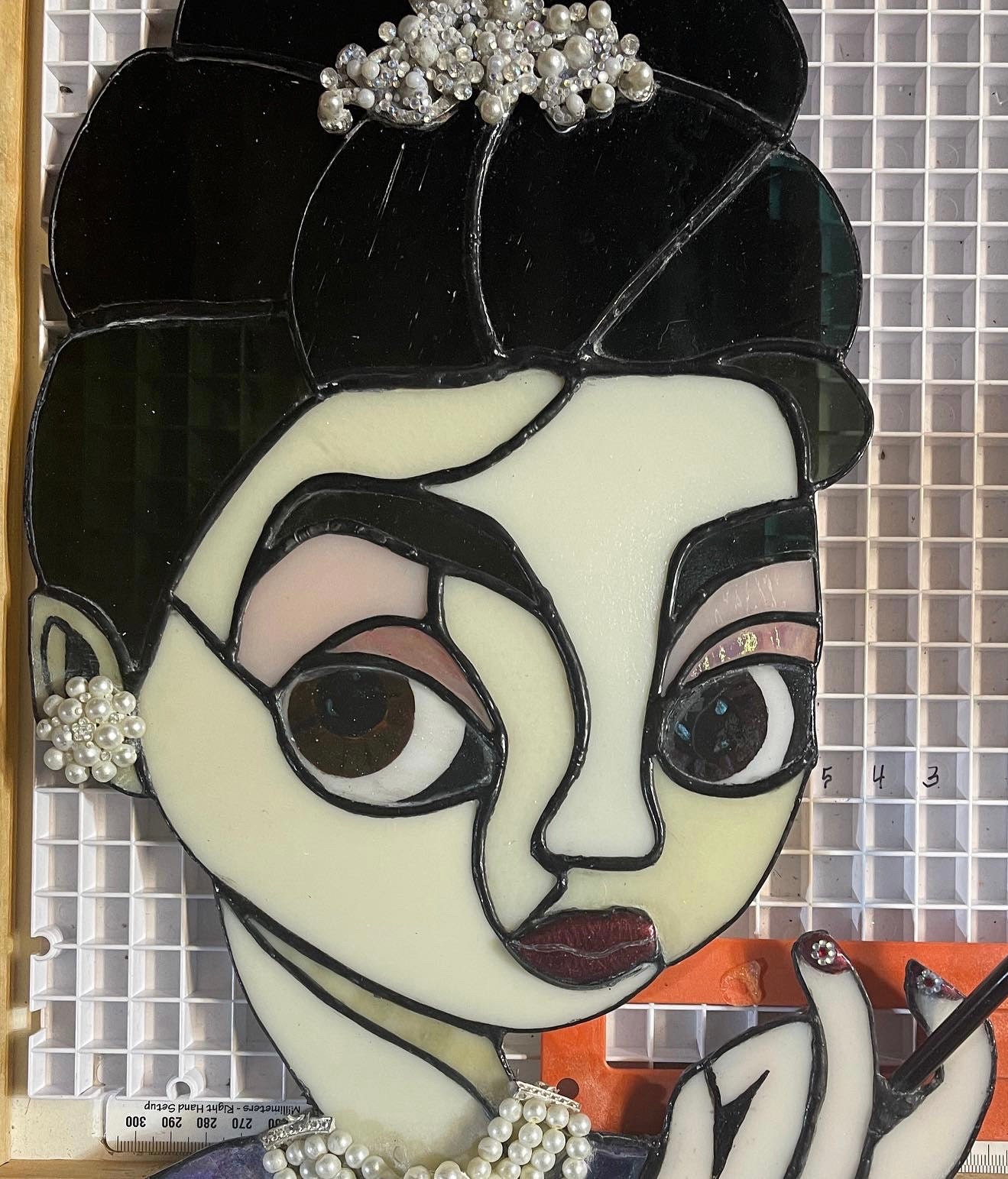 Audrey Hepburn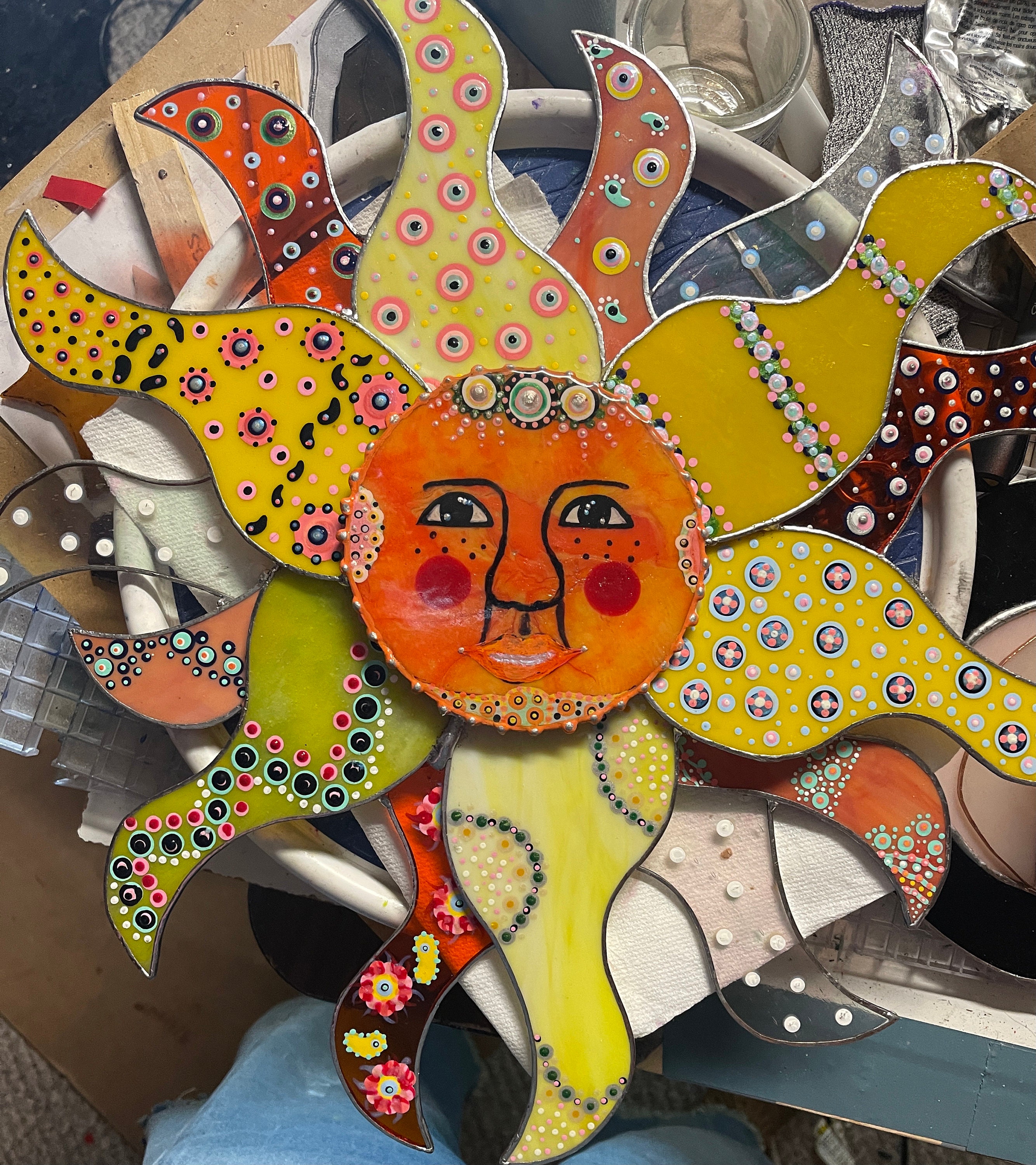 The Lovers Series - Lord Sun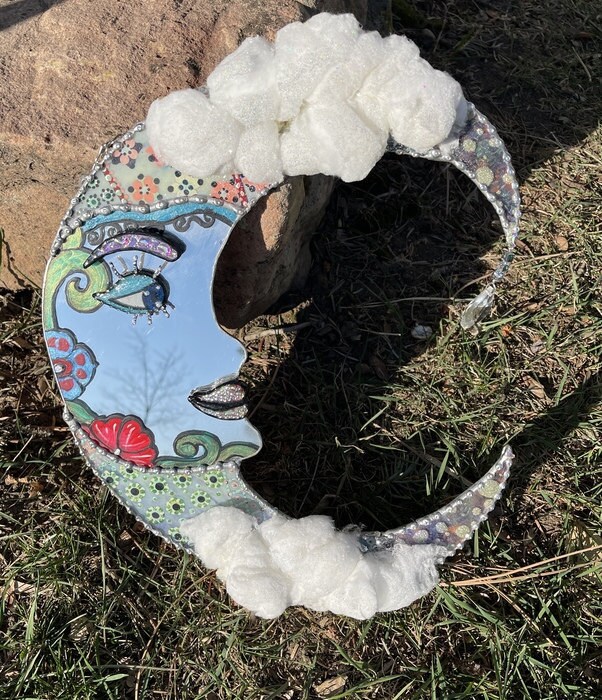 The Lovers Series - Lady Moon ~~ Features hand-painted details, intricate crystal work, and a special UV coating for protection. The soft, fluffy clouds are adorned with iridescent sparkles, adding to the charm of this one-of-a-kind piece inspired by Mexican folk-art. Size: 12 in x 8 in x 1 in. For Sale $600.00 or Loan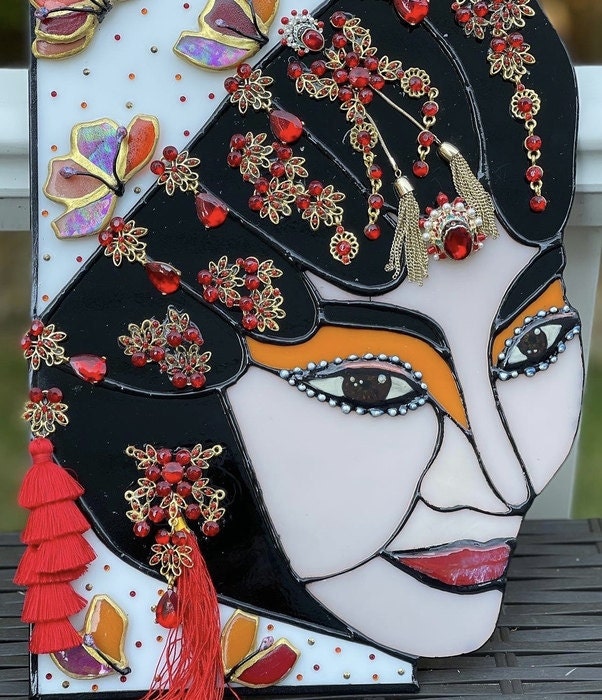 Peking Opera - Mei Lanfang 3D Stained Glass Portrait ~~~ This is a beautiful hand-made stained glass panel depicting the famous Peking Opera star Mei Lanfang. It was created using recycled glass pieces and features custom hand-painted details that are baked directly onto the glass for durability. The panel is 14 inches in height, 12 inches in length, and 2 inches wide. Status: On Loan, City of Loveland from Feb 2023 to Feb 2024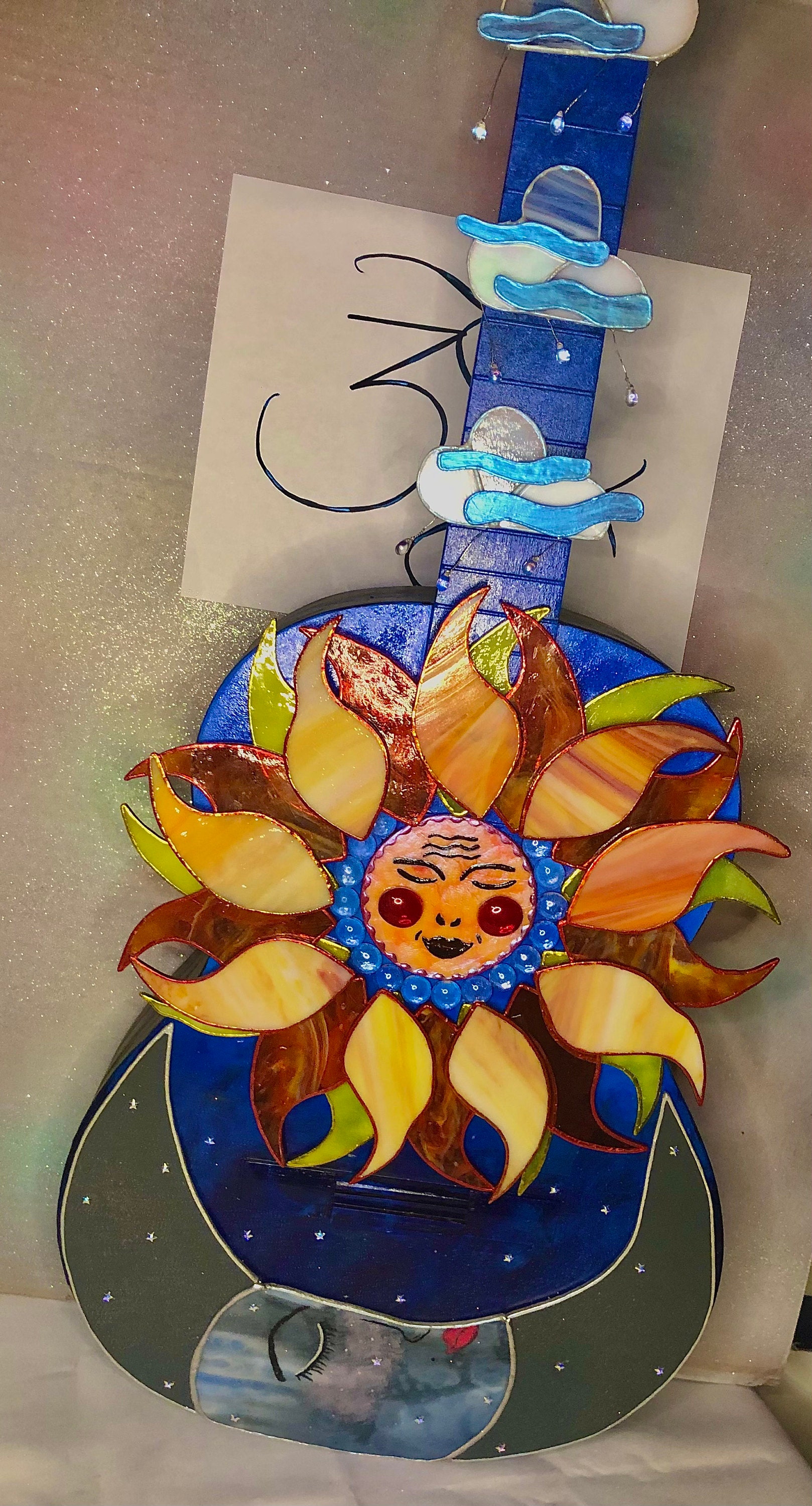 2021 Charity Strings to Wings Event. Donated a 3D Stained Glass decorated guitar. $550.00 SOLD - Phone 1 of 3 - SOLD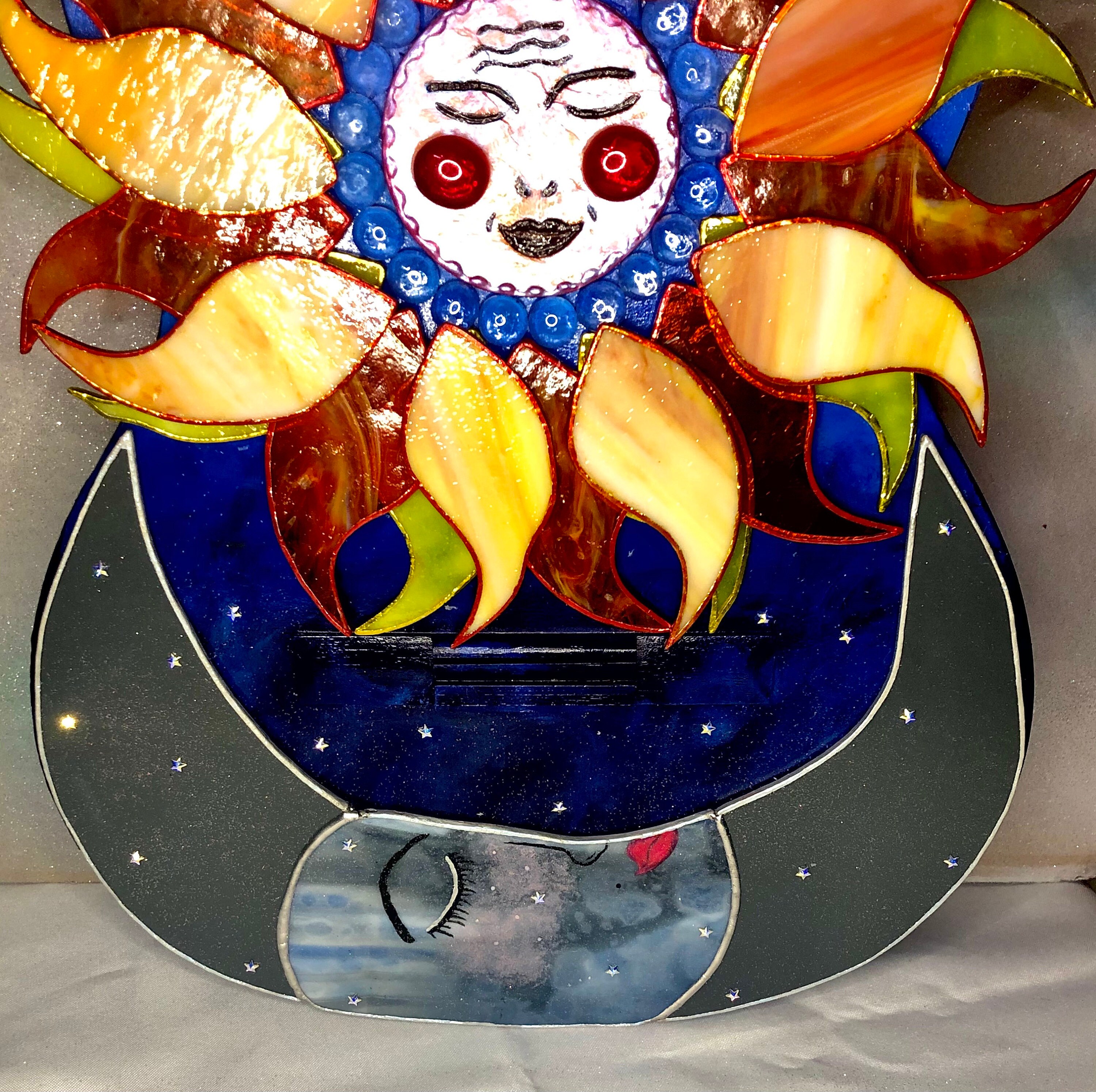 2021 Strings to Wings Charity. Photo 2 of 3 - SOLD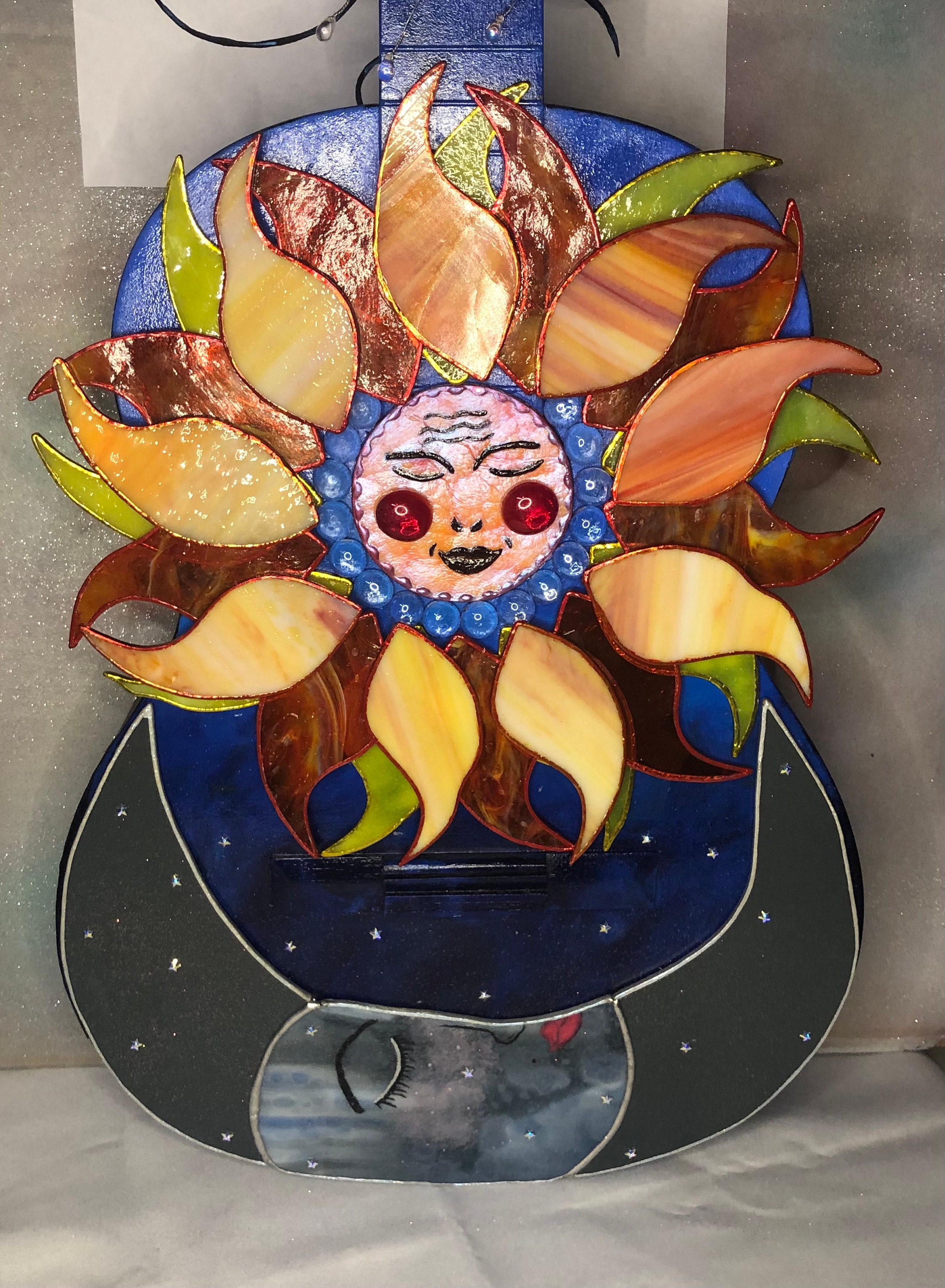 2021 Strings to Wings Charity, Photo 3 of 3 - SOLD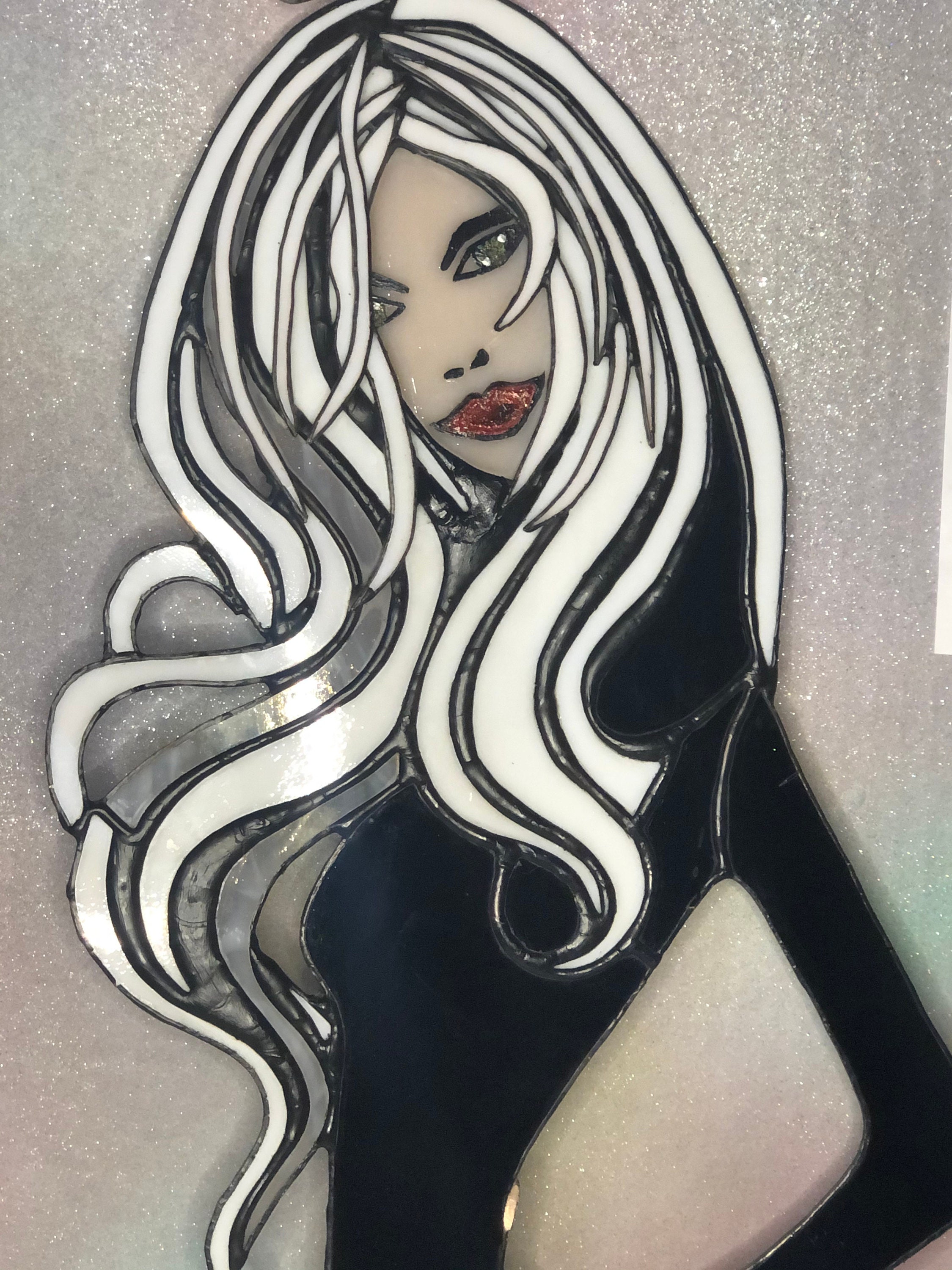 FashionEster - 3D Stained Glass Black & White Design, Photo 1 of 3. (2020)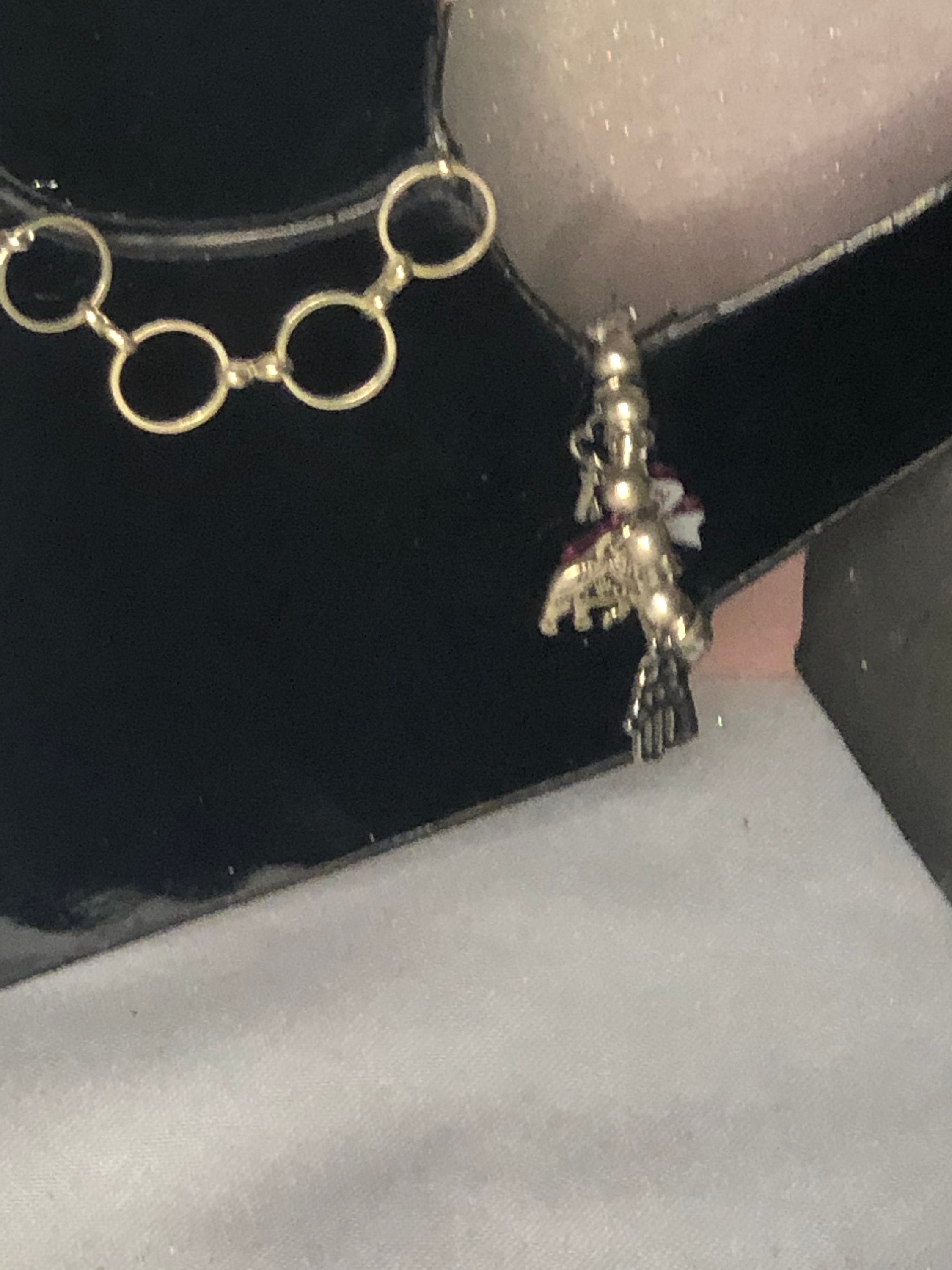 FashionEster - Close up of metalwork belt * Charm bracelet. Photo 2 of 3 (2020)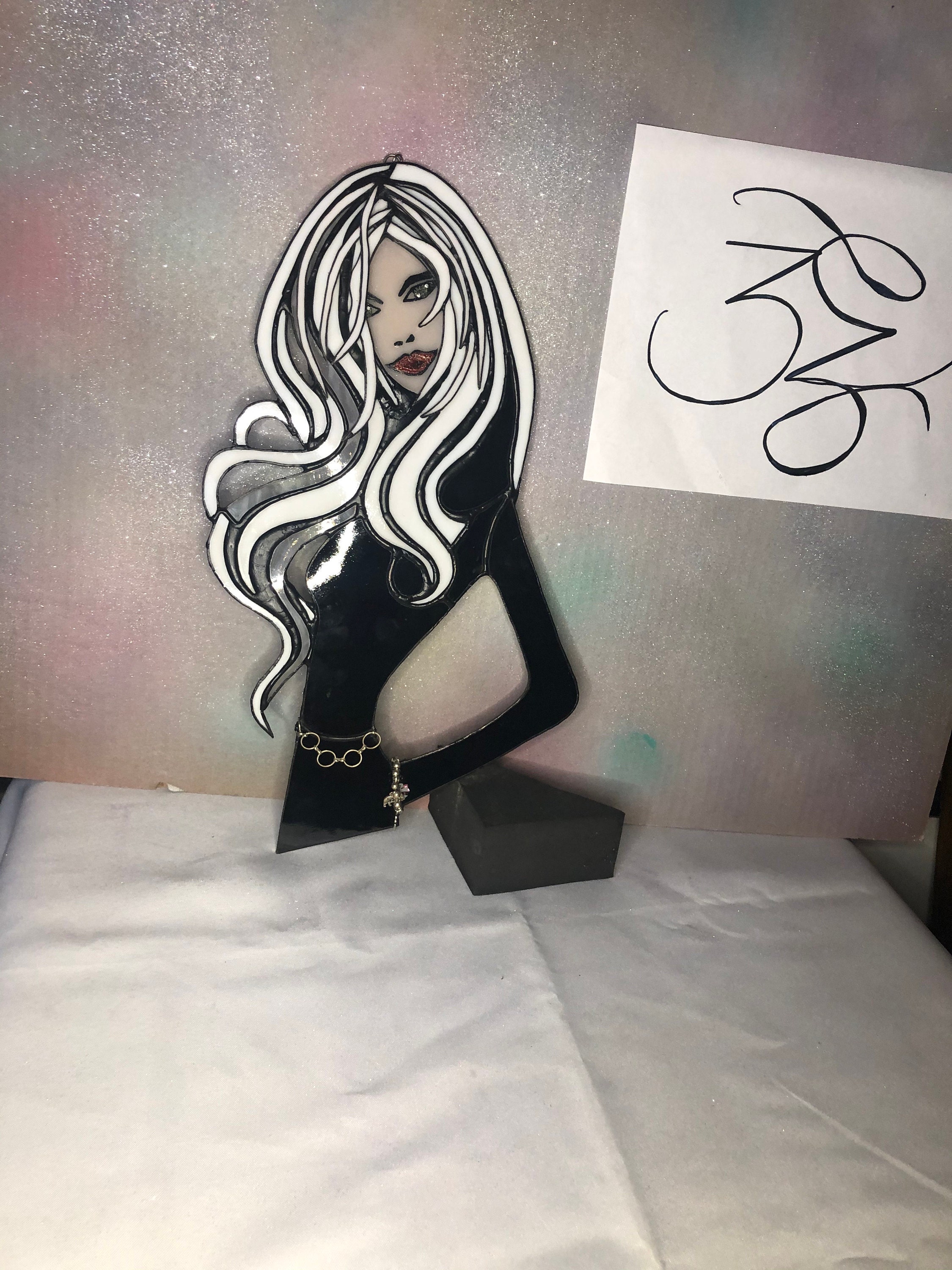 FashionEster - Photo 3 of 3 (2020)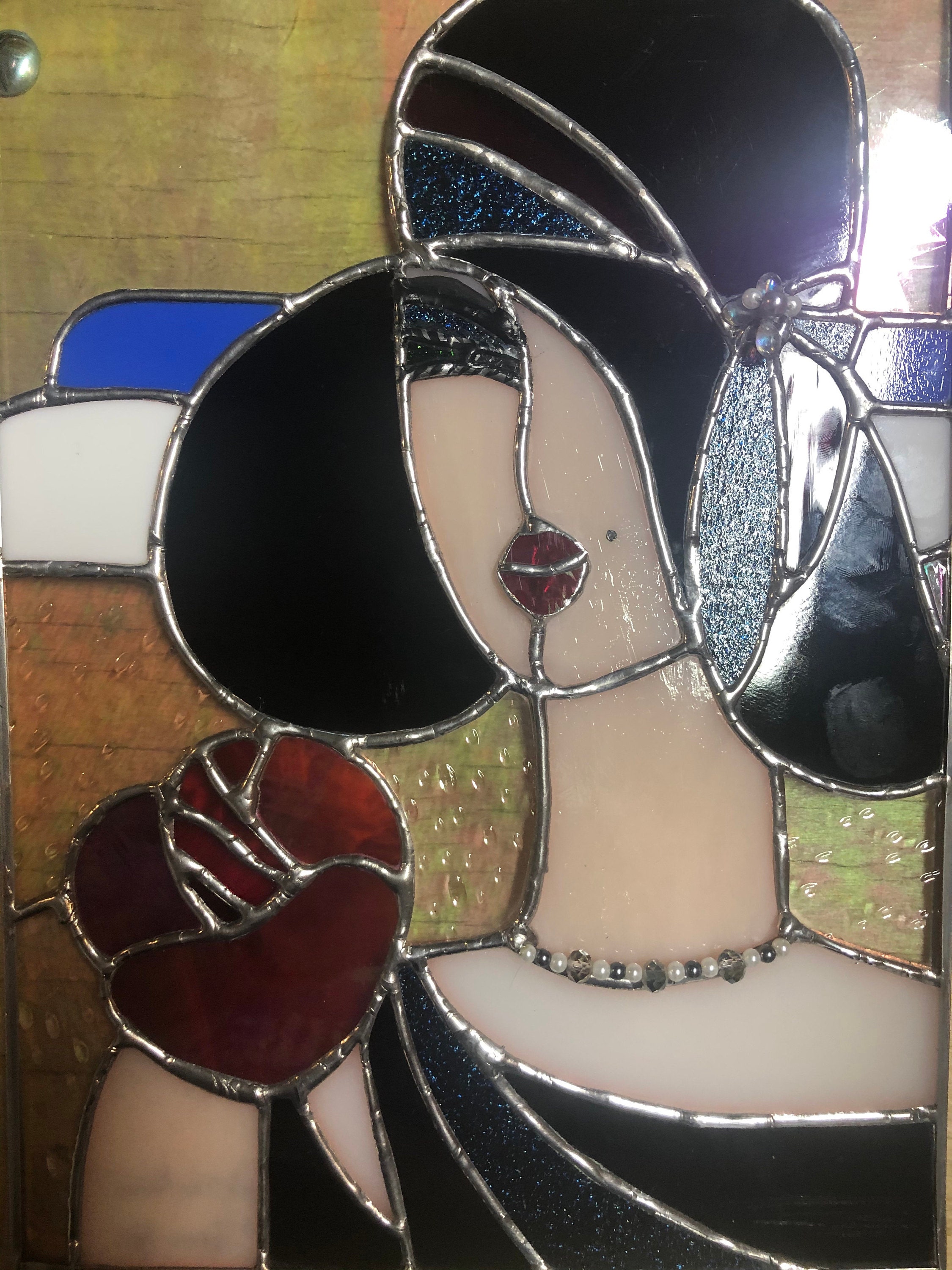 Flapper Girl. Custom Work (2019) - SOLD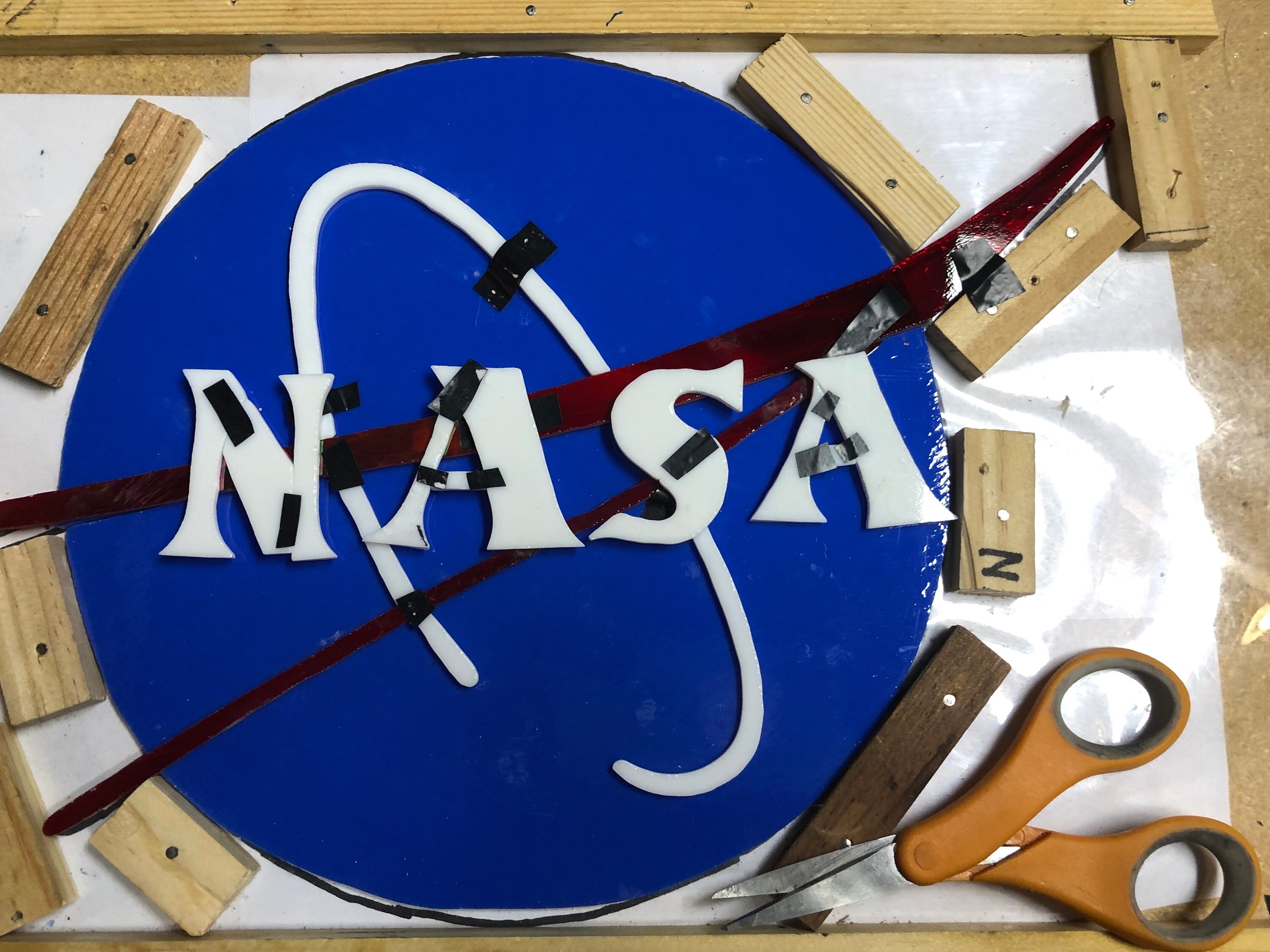 NASA Logo - Custom Work (2019) - SOLD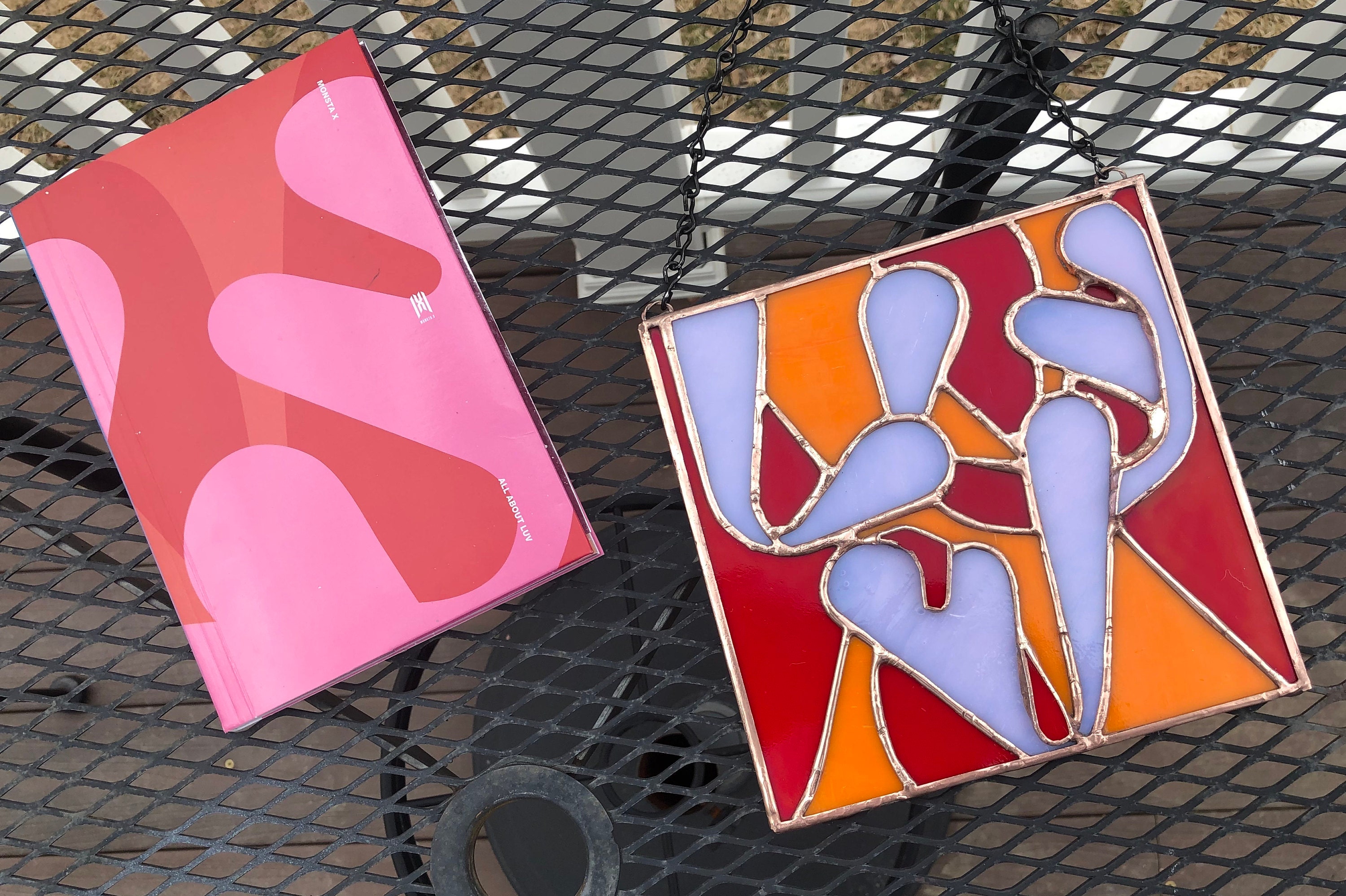 MonstaX 3D Album Cover Suncatcher - SOLD K-Pop Design. (2019) - SOLD